Microservices Mindmap [Infographic]
DZone's Guide to
Microservices Mindmap [Infographic]
This microservices mindmap will help you understand this software architecture, its requirements, and how its parts connect to one another.
Join the DZone community and get the full member experience.
Join For Free
Deploy commerce faster and keep pace with the demands of your customers and executives. Read this blueprint to learn how to create your own microservices-based commerce foundation so you can quickly move onto building innovative and unique shopping experiences for your customers.
When you are fairly new to the world of microservices (like me), I have created a mindmap: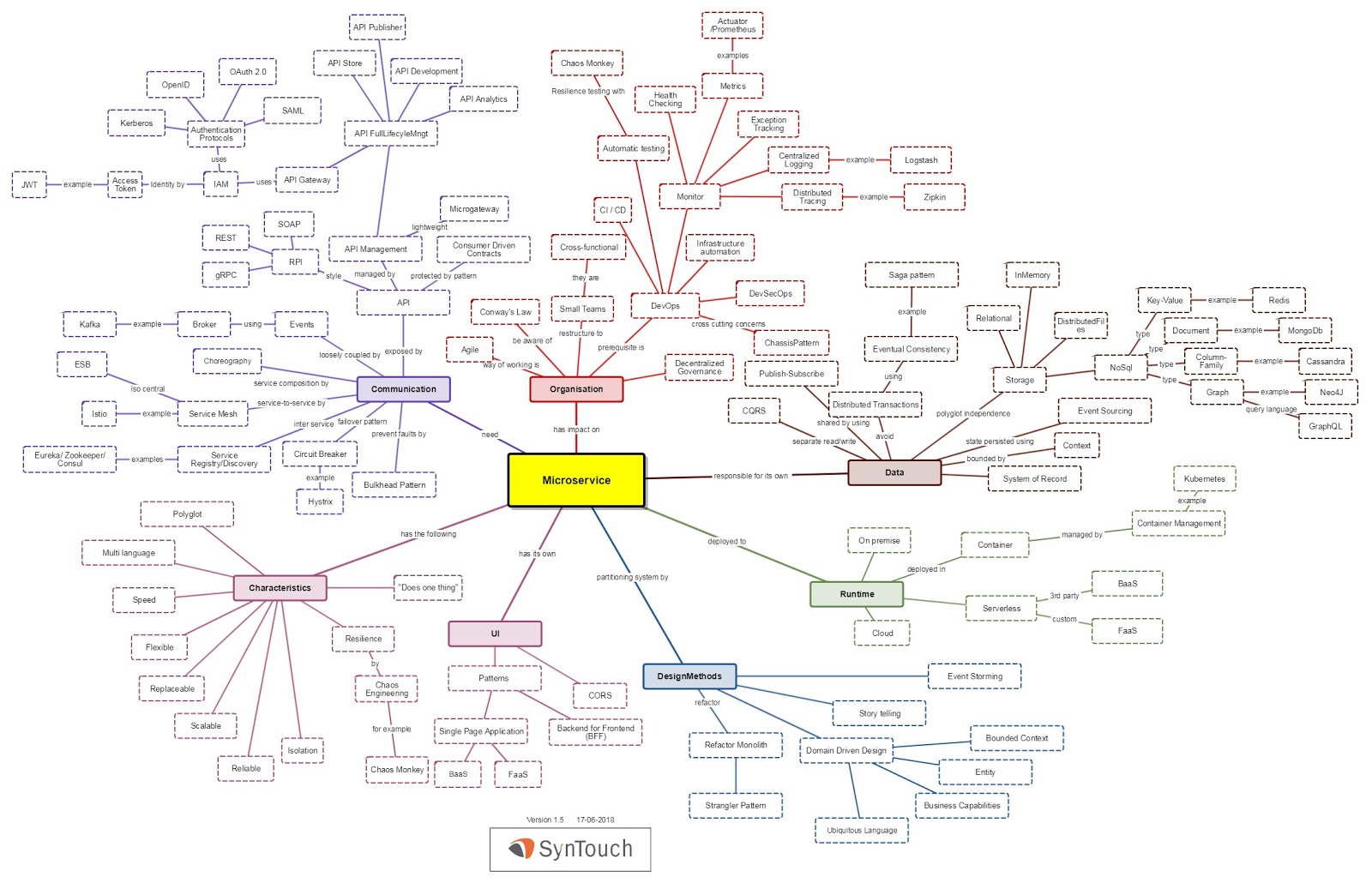 The original version is here. All feedback is welcome!
A commerce architecture built by microservices allows for agile development, shorter release cycles, and faster time-to-market. Read this helpful guide to learn more about how to structure your commerce architecture with microservices.
Topics:
microservices ,software architecture ,distributed systems
Microservices Partner Resources
Microservices Partner Resources